The Little National Hotel, Sydney
The Little National Hotel is a boutique hotel at 26 Clarence Street, in the Sydney CBD. It is located in between Wynyard Station and Barangaroo. I sang and played there for a corporate event hosted by Nespresso.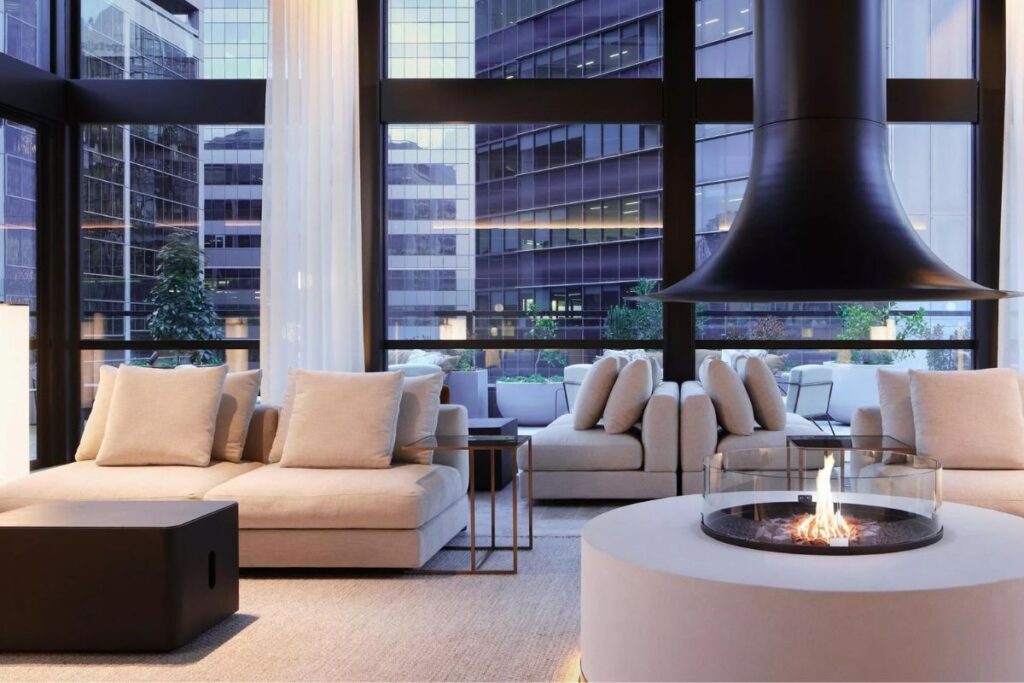 Clandestine Hotel
This hotel is ultra-cool. It's like a secret, the way it is tucked into the surrounding offices and high rise. I actually walked right past it, while trying to find it.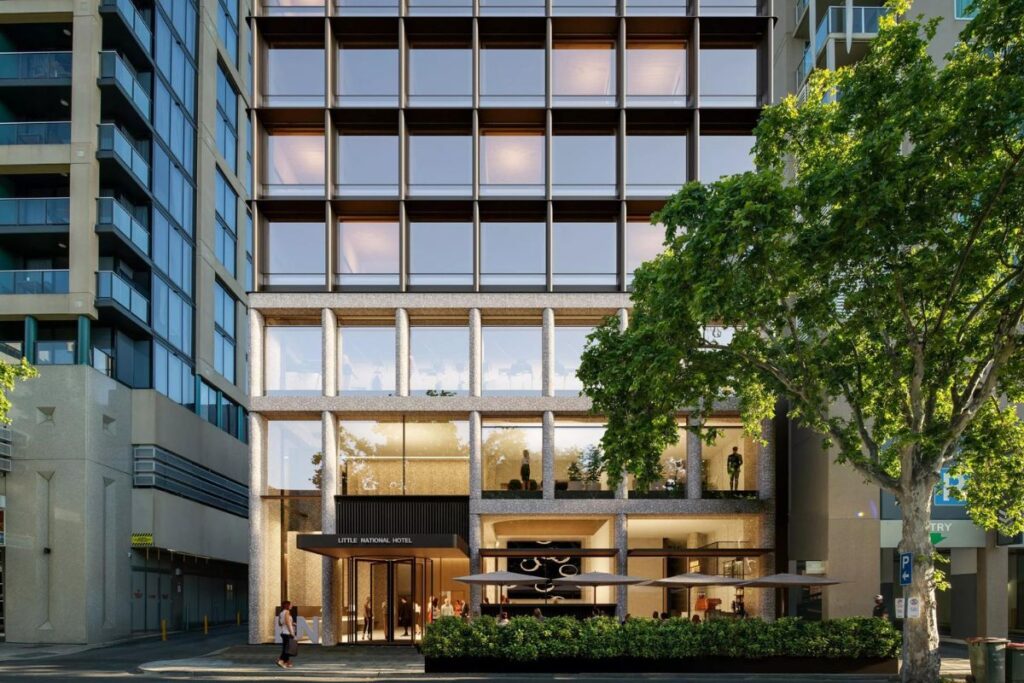 My Performance
This was a corporate event. For this performance, I was hired by Nespresso. This was a solo performance where I sang and played using my self-produced backing tracks for my accompaniment. When performing with this format, my set-up is extremely compact.
Lounge Jazz for "The Lounge"
The room I performed in is referred to by the hotel as "The Lounge". It utilises indoor and outdoor rooftop space. The furnishings are ultra modern. The music I performed was classic 50's jazz, as made famous by Frank Sinatra, Dean Martin, Sammy Davis Jnr and Bobby Darin. Add to this, some other more contemporary songs, but adapted into a 1950's crooning jazz style.
Adaptation of More Contemporary Songs Into 1950's Jazz Style
Part of my repertoire is made up of more recent songs, but rearranged into a classic 1950's jazz style. For example, I do a bossa nova version of "Sk8er Boi" by Avril Lavigne.
Cold Chisel rearranged into a 1950's Jazz Style
It is surprising how well Cold Chisel songs can be adapted into a 1950's jazz style. Here is my version of "Forever Now".
Please Get In Contact For Future Events
Whether you are planning a corporate event, birthday party or Christmas party, I can add style and sophistication with my singing and trombone and trumpet playing. Whether you get me to perform solo or with a live band, I can help to make your special event so much more memorable.